The Cadbury Heroes League
Cadbury Heroes: the little things that 'level up' family connections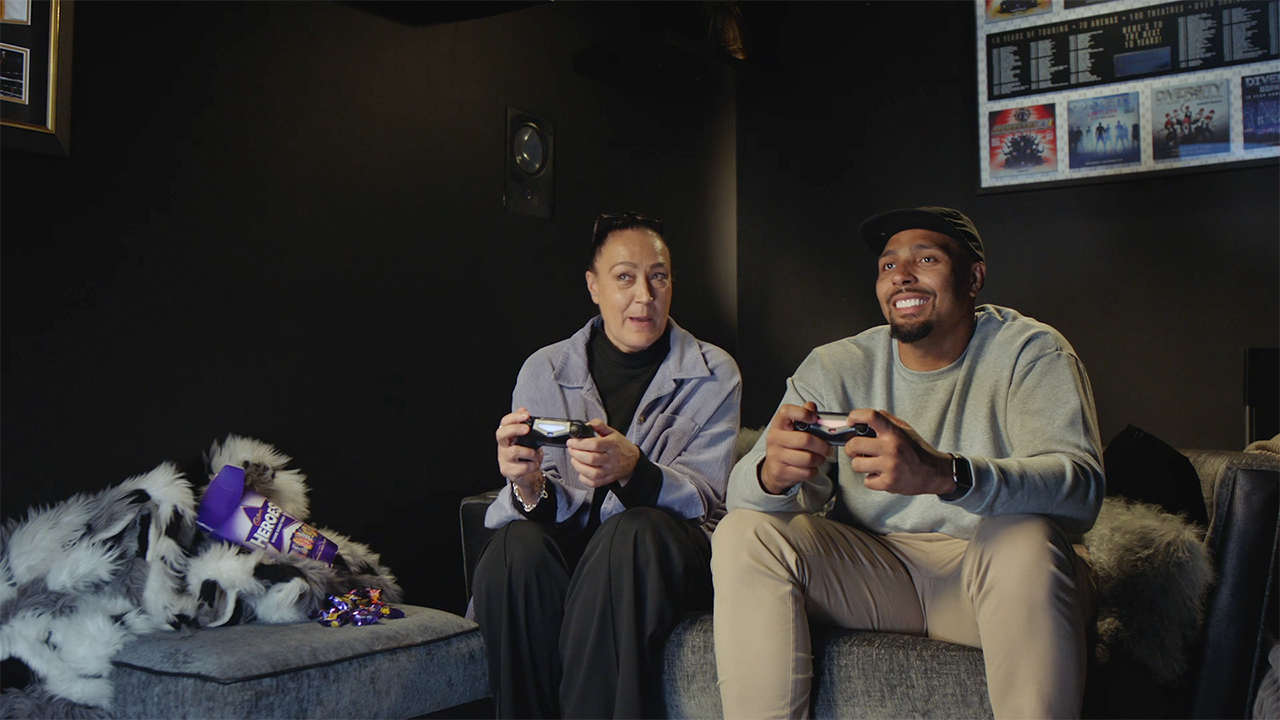 We're proud to announce our latest campaign for Cadbury Heroes that inspires families to unlock a little connection through one of the world's largest and fastest growing entertainment industries, gaming. With research finding that increasing numbers of us are connecting through video gaming, our campaign builds on the brand's ongoing commitment to bring families together through the Cadbury Heroes League. An online tournament where famous gamers train up their parents, so they can compete with other parents in an epic Street Fighter battle.  
The Cadbury Heroes League will see 12 influencers and celebrities including Louise Redknapp, Jordan Banjo and Roman Kemp trained by, or training, a member of their family on Street Fighter V, before battling it out in the ultimate showdown. The public are encouraged to follow the teams' training trials and tribulations via VOD and social, with weekly updates released using real footage captured by the influencers and their parents. Training begun on 26th October and will continue until the final fight at The Gfinity Arena in Fulham on 14th November.
A series of short playful films for digital and social media channels have also been created, highlighting the little moments of connection between the celebrities, influencers and their relatives when they came together through gaming. We also offered fans the chance to spend quality time with a family member through gaming by entering a competition on Cadbury Instagram and Facebook pages to win a Cadbury Heroes gaming bundle and the chance to play against the tournament winner.
Heroes want to bring families together, so a Street Fighter tournament where kids train their parents to compete might give them a nice bit of bonding time. Everyone loves their mum a bit more when they've just perfected Zangief's Spinning Piledriver. Chris Birch, Creative Director at VCCP