Respecting history, ready for the future.
A new, visual and verbal way of communicating and representing The Inner Temple, as one of London's four Inns of Court, has been developed across a flexible brand operating system.
The Inn has many touch points with varied audiences. We tracked the way that people come into contact with the Inn and ensured that the proximity to the brand is reflected in the way it behaves.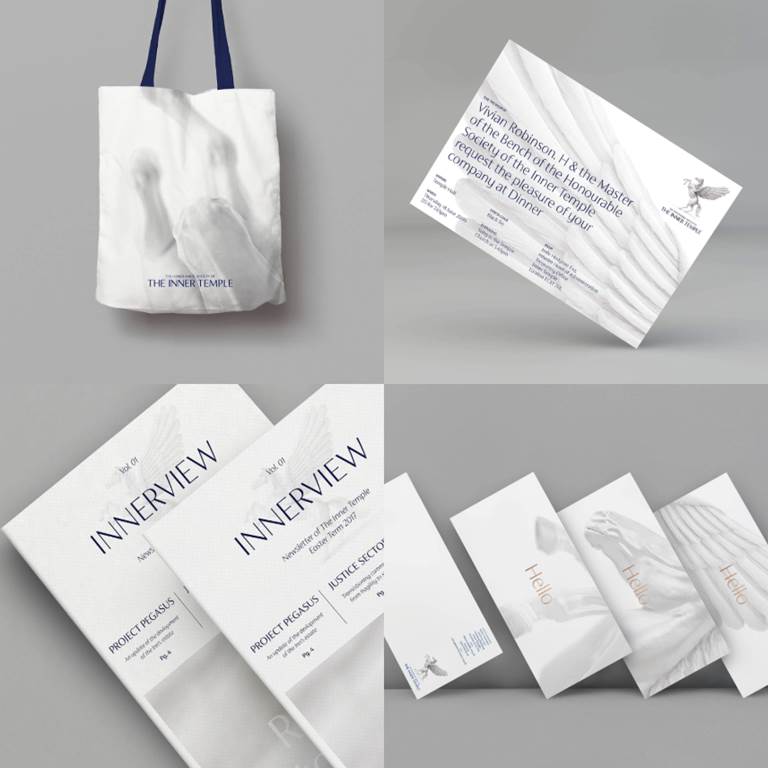 We applied the new brand operating system to hundreds of primary branded surfaces as well as employed our custom Cloudlines system to seamlessly manage the brand with multiple suppliers and staff who need to work with the brand and branding daily.
As Cloudlines carry analytics, the brand team at Inner Temple can monitor who is using what, when and how much — enabling them to dynamically alter the flexible parts of the BrandWorld as challenges develop.
We also took to the internet and undertook a thorough review and refresh of the digital side of the organisation. We developed an entirely new platform - one that supports and enhances all the current content whilst also having the ability to take on new and compelling aspects of the organisation's output.
The site is many things to many people. A quicker resource for information, a way of interacting with the estate — visitors can book and pay for accommodation and events. It's also a shop, an internal members only engagement system and a streaming feed for live news, events and video.