Only the good stuff. Only Organix
These fun characters are based on the ingredients in Organix foods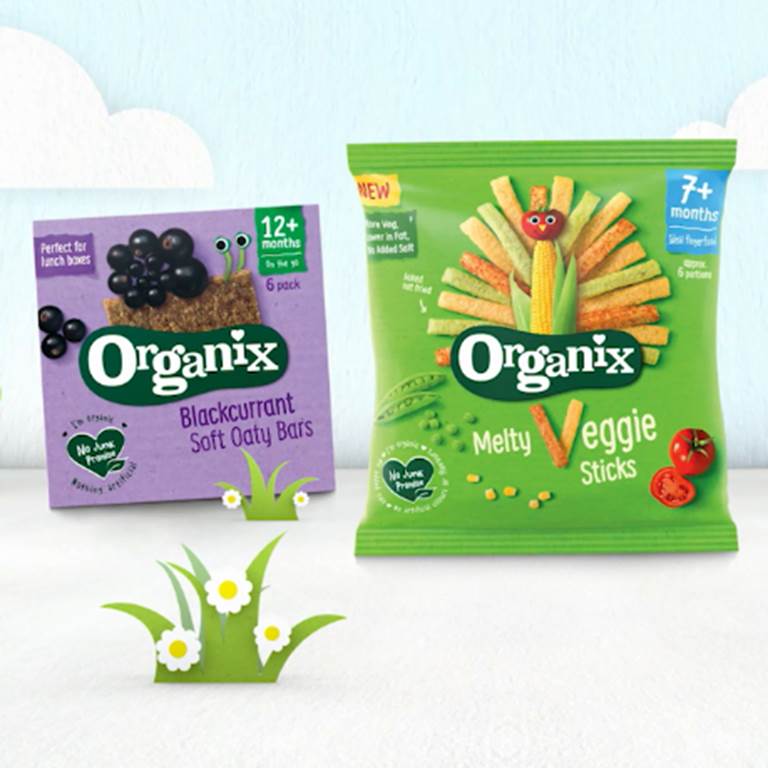 Organix, the organic baby food and toddler snack brand, has launched their first work with VCCP. The impactful campaign, titled 'Only the good stuff. Only Organix', cuts through category conventions of baby imagery and speak, and instead talks directly to parents about Organix' no junk foods and natural organic ingredients. 

The work puts the 'Organimals' front and centre for the first time. These fun characters are based on the ingredients in Organix foods, and enables parents to connect what they see in store with what they see on TV.
The work launched on Monday 3rd August and ran across TV, video, social and digital, with media planning and buying done by VCCP Media.
Leanna Rice, Marketing Manager at Organix, said: "We are delighted to launch our new 'Only the good stuff. Only Organix' campaign, which brings our pack 'Organimals' to life! The ads are warm and light-hearted, delivering our core brand messages in a really simple but impactful way. The VCCP team have been excellent to work with and have managed lockdown production perfectly!"

Ross Neil, Deputy ECD at VCCP Blue, commented: "We're very proud to present our first work for Organix. This isn't only the first time that we have made work for the brand, it's also the first excursion for their totally organic ambassadors, the Organimals. It's been a pleasure to work with such a progressive company as Organix and we're looking forward to developing the characteristics of the Organimals over the next few years. It was great to finally work with the Gruffalo too."
Integration is always the magic ingredient in the hardest working campaigns, so it's hugely exciting that we can build a smart new campaign that aligns the advertising so closely to the packaging and digital owned channels. Simon Jenkins, CSO, VCCP Media