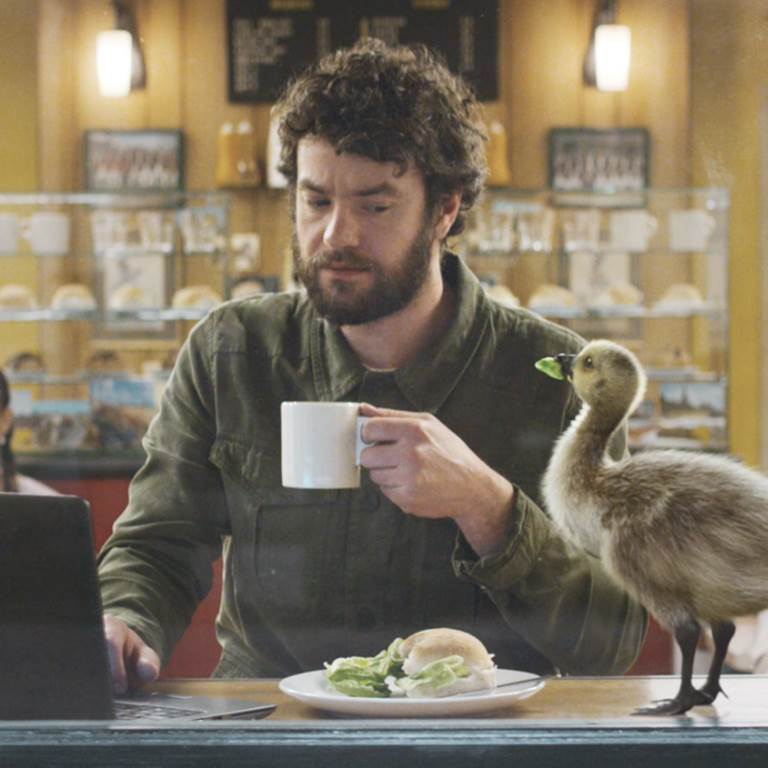 With the help of some incredible cuddly creatures, O2 launches its new spot 'Network', the latest in a series of films from VCCP that demonstrate how O2 does 'More for you'.

The spot compares O2's network to a brood of baby geese that lovingly follow you wherever you go; from the underground, to work; from camping trips, to museums, and unlike real geese, these photoreal CGI goslings are imaginary, so they won't grow up and diddle off to Siberia.
The Goslings even found themselves in O2's first ever Snapchat game, with our cute and fluffy friend following an O2 customer around in our take on a classic mobile game. Not content with an O2 first, the Goslings also waddled up to Manchester to take photos and play with passing Mancunians in an augmented reality media spot. 
And so, just like an entourage of loyal geese, from their nationwide 4G to WiFi hot spots, O2's network coverage is always around you wherever you go.