After the actual pandemic, the biggest worry for most people, right now, is financial security.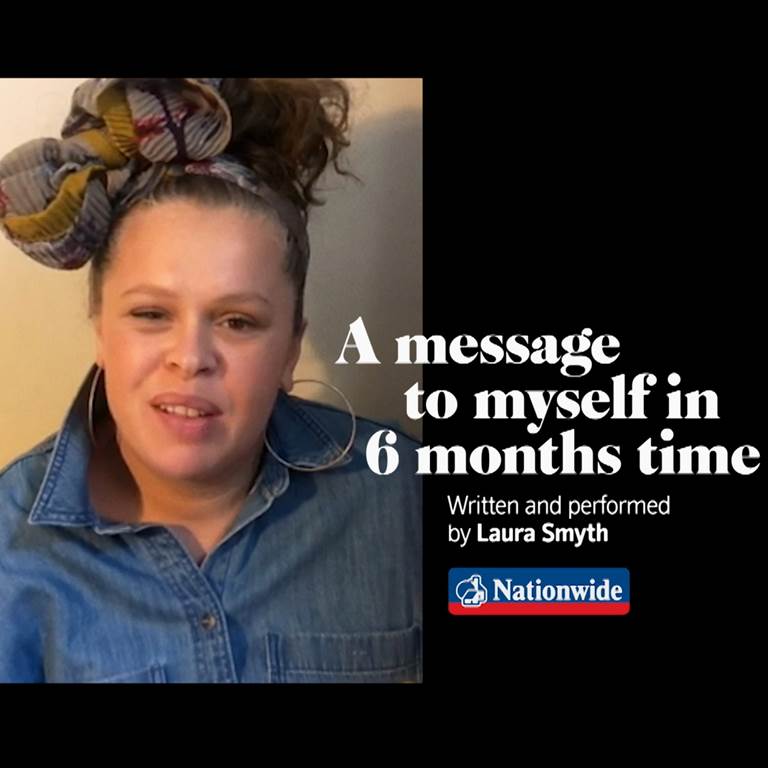 Nationwide Building Society wanted to let their members know they're here for them in these difficult times, but how to do that when so many other brands with similar public service roles, are all saying the same thing?
They decided to look to the future, and today sees the release of the latest iteration of the Voices Nationwide campaign, in which artists from previous campaigns are asked:
'What would you like to say to yourself in six months' time?'
The three films were all turned around in a week, and all filmed by the artists, in their own homes, during lockdown. 
Deanna Rodger, Maria Ferguson & Matt Abbott and Laura Smyth talk about life under lockdown, marriage, relationships, family and childcare, all with an immediacy, intimacy and authenticity that have become the signature of the Voices Nationwide campaign.
But most importantly, they convey hope. 
Hope that when we look back, we'll have taken with us all the good things that came out of this terrible adversity.
The three adverts are as follows:
Matt Abbott and Maria Ferguson, both from London and who met through Nationwide, talk about what matters most to them with their wedding day planned for six months' time.
Deanna Rodger, from Bristol, talks about the things we should remember when once the pandemic eases.
Laura Smyth, from London, discusses what she learnt during the lockdown period.
At a time when the future is uncertain for all of us, who better to turn to than artists, whom societies have always turned to in times of crisis to give us hope, make us smile and articulate how so many of us feel? Jim Thornton, Deputy ECD, VCCP