The glass and a half shop
Cadbury, once a source of national pride, was now struggling. Our brief was to reboot it.
We identified an opportunity for Cadbury to find new relevance by championing moments of authentic human generosity through our campaign 'There's a glass & a half in everyone'.
We made a TV advert which told the story of a little girl who buys her mum a block of Dairy Milk but tries to pay with her precious trinkets buttons and plastic coins. The shopkeeper hesitates but gives her the bar and her 'change' by way of a small unicorn. The story is based on a universal truth and tapped into people's emotions. 
But for people to really feel this generous instinct we want them to experience it for themselves. So, in the heart of Soho, we opened The Glass & a Half Shop.
The Glass & a Half Shop was open for 4 days and the only thing you could purchase from it was a bar of Cadbury Dairy Milk, in a variety of flavours, to share with family and friends. However, payment would only be accepted in knick-knacks. Things like buttons, shoelaces, paper clips, odds and ends, all kinds of random stuff, just not cash!
People were greeted by our friendly shopkeeper who asked what bar of Cadbury Dairy Milk they wanted and what knick-knack they were going to pay with.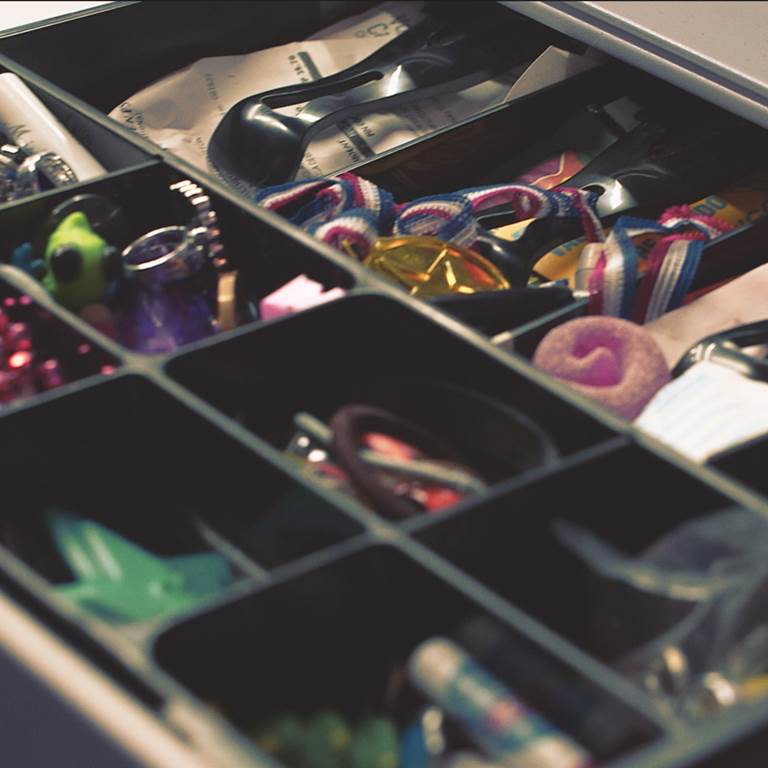 If you found yourself without a trinket, our shop staff showed you the gumball machine outside the shop which dispensed free trinkets. 
Once you'd paid with your trinket our shopkeeper gave you your bar of Cadbury Dairy Milk and a special till receipt recording your purchase and encouraging you to share your chocolate with a friend.  

Every detail inside and outside the shop was designed with a Cadbury Dairy Milk twist, from crisp boxes to newspapers, flowers, fridges, drinks, greeting cards, stationary, local notices and classifieds, staff uniforms, a welcome mat, awning, door sign, post office box, delivery bike and more. Free Wifi was named CadburyShop and the shop sign read "The Glass & a Half Shop". We even had a newspaper girl who cycled around Soho delivering copies of the Cadbury Chronicle and spreading the news of the shop.
The shop received over 5,000 visitors, exchanging their knick-knacks: pens, belt buckles, yoyos, toy cars, recipe books, light bulbs, computer mouses, even an odd shoe! National and International press reported on the event with a total of 57 articles published. With no paid social spend, the shop got over 2.5 million social impressions in just 4 days. That increased social conversation around Cadbury by 35%. We proved just how generous the British public can be.
So that the rest of the country could experience it too, we also  created an online shop, which allowed us to give away a further 10,000 bars.
We created a branded experience in the heart of London that was visited by thousands of people from all around the world and covered by multiple national and international news channels (we even brought around Mail Online). 
Rather than telling, we showed how generous people could be.