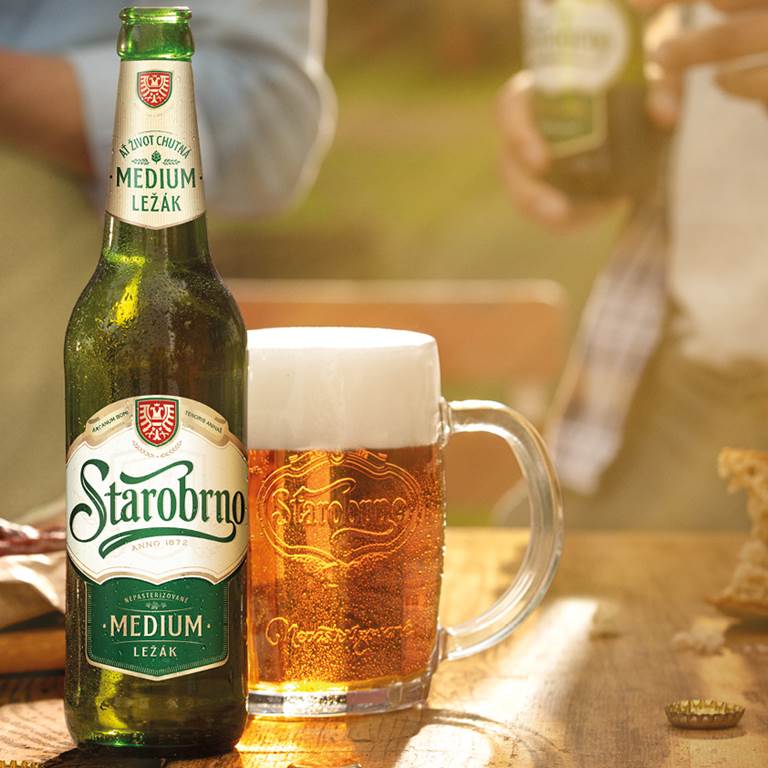 In the country famous for its high consumption of beer, one wouldn't think people need to be reminded to take every opportunity to share it with others. Yet somehow, we all agree we don't spend enough time altogether over a nice cold glass. So here it is. The simplest, the loveliest way to relax and make each other happy – to get together at one huge table, drink beer and simply be.
"Nowadays, many people view life as difficult and overly complicated. They wish to go back to a simpler, nicer way of living when people just talk to each other, just like that. Starobrno, a regional beer brand from Southern Moravia, is best positioned to bring up these values again," says Henri de la Barre, VCCP Planning Director.
"Random people come in the garden for a beer, having been invited while passing by. The spot shows how nice and how easy it is to meet up and share! We all should do it more often."
That's why we decided to build our campaign on the welcoming attitude and hospitality, great assets of this particular Moravian region, and to set our carefully structured TV spot into a village house garden, portraying an ordinary summer evening.
This 45-second TV spot dominating the campaign was directed by Jan Prušinovský, a well-known director and a meticulous observer of human character. As a result, the campaign feels amazingly natural when encouraging people to have a get-together and just talk and relax, drinking beer. 
And from the reactions of the audience, it is clear that the good will to share standing in the centre of the campaign excited people as an inspiration more than expected.
Certainly, one could think a bad timing … Or a great opportunity to communicate responsible drinking during COVID -19, alone, at home.