Strategically creating the planet's loudest summer of sport
The World Para Athletics Championships and the IAAF World Championships, London 2017 are the biggest global sporting events of the year.
While it was the last time many of the the superstars of athletics will compete, it was also the first opportunity for the new generation to prove themselves on an international level.

Held in the UK for the first time ever, 2200 athletes from 203 nations travelled to London while fans from across Britain and the globe poured into the London Stadium and onto the capital's streets to make history.
With athletes from around the planet such as Mo Farah & Usain Bolt joining the competition to bring home a medal. Entrance to London's Olympic Stadium will be the hottest ticket of the summer

The design for the look of the games has been created to embody the volume of support for the Athletes by deploying some of the loudest colours in the spectrum.
The event brought in record breaking ticket sales.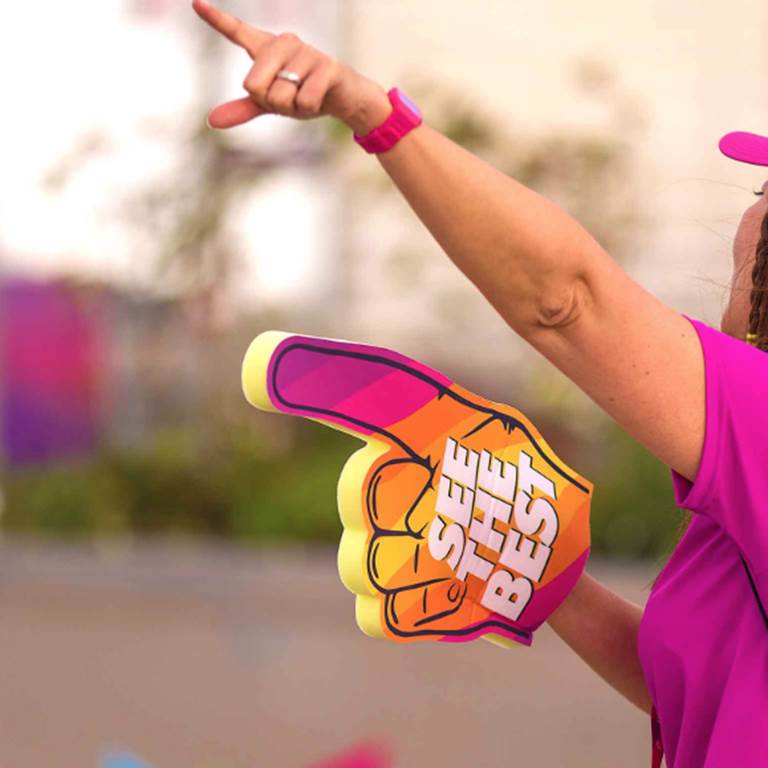 World Para Athletics Championships London 2017 saw biggest sales ever outside of a Paralympic Games. 705,000 were sold. An official Guinness World Record for the number of tickets sold at any IAAF World Championships event.
The highly distinctive design work shows athletes in action, leaving trails of colour in their wake. 

Founder of SomeOne, Simon Manchipp, explains that, 'Using the amplified colour system, the events will be dressed in a way to encourage friends, family and fans to make themselves heard like never before as they enjoy the largest and loudest summer sporting extravaganza.

Capturing the energy and performance of the athlete, the visual trails from the athletes movements help differentiate each sport. The work was created at SomeOne using motion capture technology & state of the art 3D modelling.
The launch of the branding caught the imagination of the audience, with Instagram & Twitter alight with excited messages as ticket packs arrived around the country…

With over three times the amount of applications to places available, it took the help of 4,500 volunteers, known as Runners, to stage the Championships. The Runners brought with them fluency in more than 65 different languages, helping spectators enjoy an engaging experience.