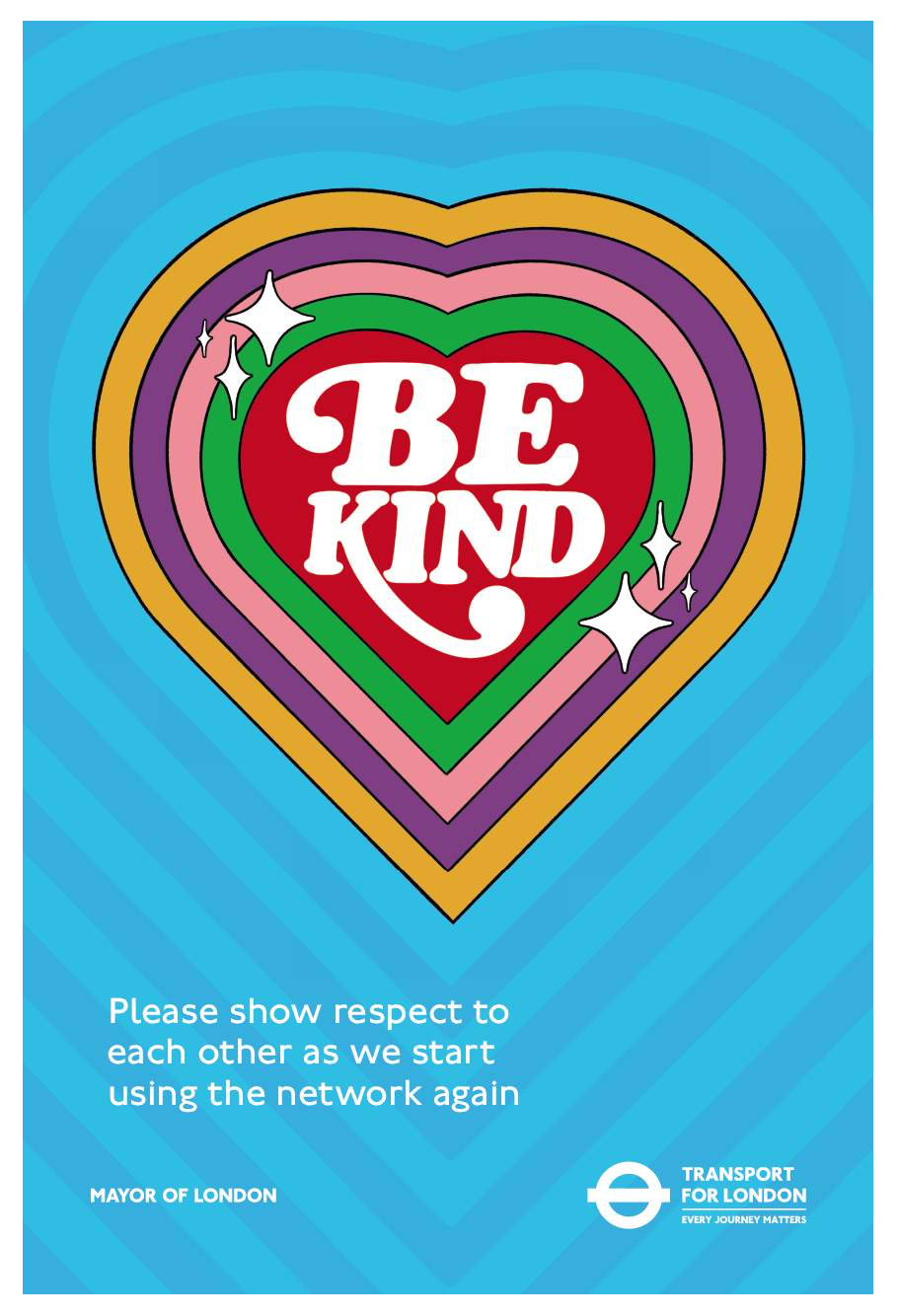 TfL want to encourage positive travel behaviours to help ensure smoother journeys for all. Their new campaign, created by VCCP with illustrator Toby Triumph, was designed to encourage passengers to be a little kinder to one another as they use public transport.
The bright colour palette draws attention to the important message delivered through modern, bold fonts, communicating to travellers in a friendly and welcoming way. This work is part of the broader TfL safety campaigns which will be released throughout the year.
The work will appear as posters and DOOH across the TfL transport network, prompting people in the moment, encouraging them to think about and ultimately change their travel behaviours towards one another. As people get used to traveling on the network again, TfL aims to launch another wave of these bold illustrations with freshly relevant behaviours later in the year.
Miranda Leedham, Head of Customer Marketing and Behaviour Change at Transport for London, said: "We want to reassure customers travelling on our network that we have been doing everything we can to make sure it is clean and safe, whilst also encouraging considerate behaviour towards each other. This campaign is important as it reminds us all that there are simple things we can also do to make everyone's journey a bit more comfortable."
Simon Learman, Creative Director VCCP added: "We chose to work with illustrator Toby Triumph as his work is both disarming and direct. His masterful use of typography enabled us to create powerful, highly compelling and fun illustrations."