In a 1997 WIRED magazine article, Michael H. Goldhaber mused about attention: "No one would put anything on the Internet without the hope of obtaining some."
With the infinite volume of information that can be stored online, the tech giants of this world can only succeed by getting people to allocate as much attention to their platform as possible. So Facebook, Instagram, Netflix, Tinder, YouTube etc. all have goals for our consumption, whether it be to maximise the time we spend scrolling, clicking, viewing or swiping. This leaves a fundamental gap between our own personal goals (e.g. to spend more time with family, to exercise more etc.) and the goals these companies have for us.
The prevailing game plan of the major tech players to compete in this arena is to build a system that enables people to develop a habit for using them. And with hundreds of years of psychological research at their disposal, they're bloody good at it. This is why online article headlines are frequently clickbait. And why Netflix auto-plays after each episode. And why most social networking sites have a seemingly endless timeline. And why we receive an average of 63.5 notifications per day. Our attention is a finite resource. A currency. You "pay" attention.
This is fuelled by us in the marketing industry, indirectly, because we pay platforms colossal sums of money to ensure our ads get viewed by our audience and thus to get a slice of their attention cake. And the bigger their attention cake is, the more we're willing to pay them.
It feels like there's a curious irony that has developed in this aspect of technology. The internet originally saved us all time and helped us do things that we couldn't before. However for many people nowadays, it's usage is becoming more of a time waster and a distraction from doing things we need to do. Equally as ironic is the idea that the internet was originally created to be decentralised. Yet these days, via handheld devices, the daily lives of billions of individuals can be impacted so heavily by just a handful of people.
Thankfully it's not all doom and gloom. The internet is still making our lives easier in ways we didn't think possible 10 years ago. We can get real-time updates on transport delays to help us avoid being late for an all important early-morning presentation. We can get immediately notified when there's a suspicious purchase made on our credit cards to avoid being a victim of fraud.
It seems those who arguably have the most intel on this, the tech-heads in Silicon Valley, are more cautious with technology than most. Bill Gates and Steve Jobs, founders of two of today's most powerful tech companies, set strict limitations on their kids' use of technology, Jobs even banned their use of iPads and this is indicative of a general parenting trend in the technology breeding ground.
Additionally, Ofcom found that more than a third of all UK internet users have tried a 'digital detox', rising to 59% for 16-24 year olds.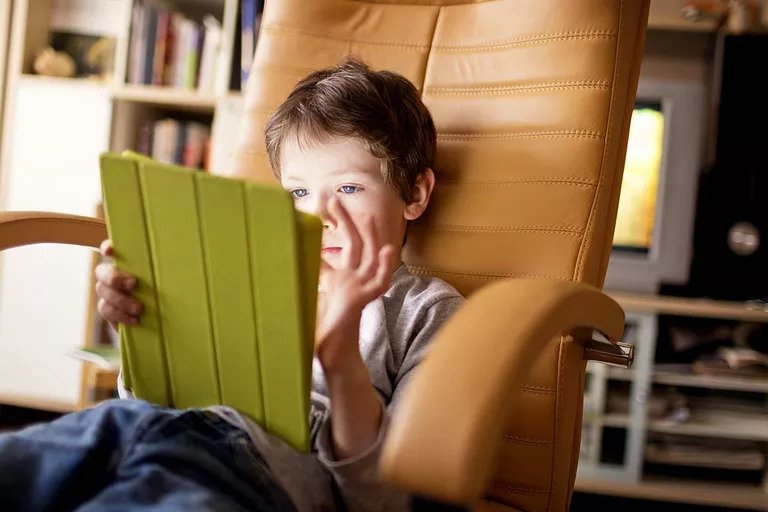 With this growing trend towards consumers wishing to limit their use of technology, there's a general sense that some brands have started to take note and give us the control we want. For example, most of us now have access to our phone usage data so we can better understand how we might be habitually misusing our phones or apps. However, money talks and I'm not sure all the major tech brands are ready to reduce their monetary incentives to stop drawing you in as best they can.
When looking at who is responsible for the potentially harmful impact of the attention economy, the major tech companies shouldn't be centre of attention. Responsibility should instead be on governments to intervene if tech brands go too far in building habitual use of their services. But ultimately, it's down to us. Only we can decide to stop that next Netflix episode from autoplaying when it's 1am and you've got work the next day and you haven't even done your ironing yet. Balance is everything, so setting yourself digital boundaries is probably a good idea.
Although, if you haven't seen Bodyguard on iPlayer, it's totally worth binging.