It's that time of year once again; everyone is attempting to make the same drastic lifestyle change they failed to make last year.
This year however, the growing Veganuary campaign, which challenges people to ditch animal-based products for one month, seems to be transforming peoples' over-ambitious resolutions and driving them to instead make a positive and achievable change. Already the numbers of those signing-up for the trend has soared to over 100,000, in comparison to the 1,500 who took the pledge when the campaign first began in 2014. With these figures in mind, it is no surprise that brands have begun to leverage this new vegan trend for their own promotional benefit.

Last January saw Peta, a not-for-profit animal rights organization at the forefront of the Veganuary campaign, take over an entire London Tube station in an attempt to encourage people to go vegan for ethical reasons. They covered Clapham Common station with 60 adverts, taking up advertising space on every door, poster and turnstile. Each ad displayed a pig, cow or chicken alongside the slogan: "I'm ME, Not MEAT. See the Individual – Go Vegan." 
The campaign saw quite a large response on social and was thus successful in spreading awareness about veganism.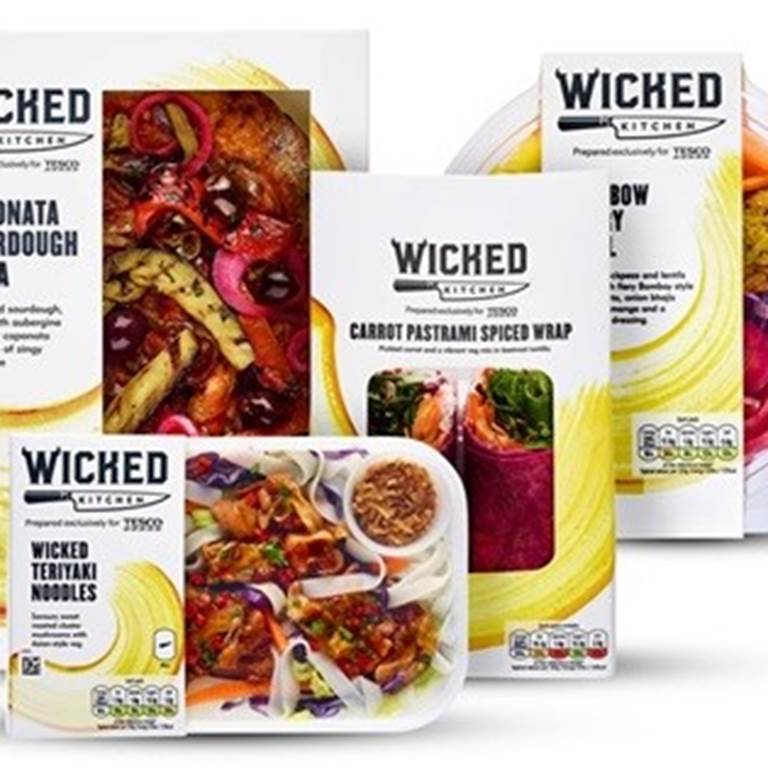 This year many high street restaurants, for the first time, are now offering their customers vegan options in an attempt to capitalise on Veganuary. Handmade Burger, Zizi's, Las Iguanas, All Bar One, Pizza Hut, Pizza Express, Yo Sushi, Wagamamas and Chipotle have all added vegan dishes to their menus. Zizi's and Las Iguanas in particular are going one step further in their bid to tempt Veganuary participants, both restaurants are offering 2 for 1 on any vegan main dishes until the end of January.
Tesco, one of Britain's largest retailers, has also decided to 'go vegan' this January. The retailer has teamed up with American chef and self-proclaimed "plant pusher" Derek Sarno to create 'Wicked Kitchen' – a new vegan food range. Options include crispy carrot pastrami, BBQ Mushroom Sourdough Pizza and chilled vegan ready meal pots. With Wicked Kitchen, Tesco and Sarno aim to do more than simply appease vegans, they intend to create delicious options that 'truly please' and satisfy their tingling taste buds – whilst of course simultaneously driving profit for the retailer.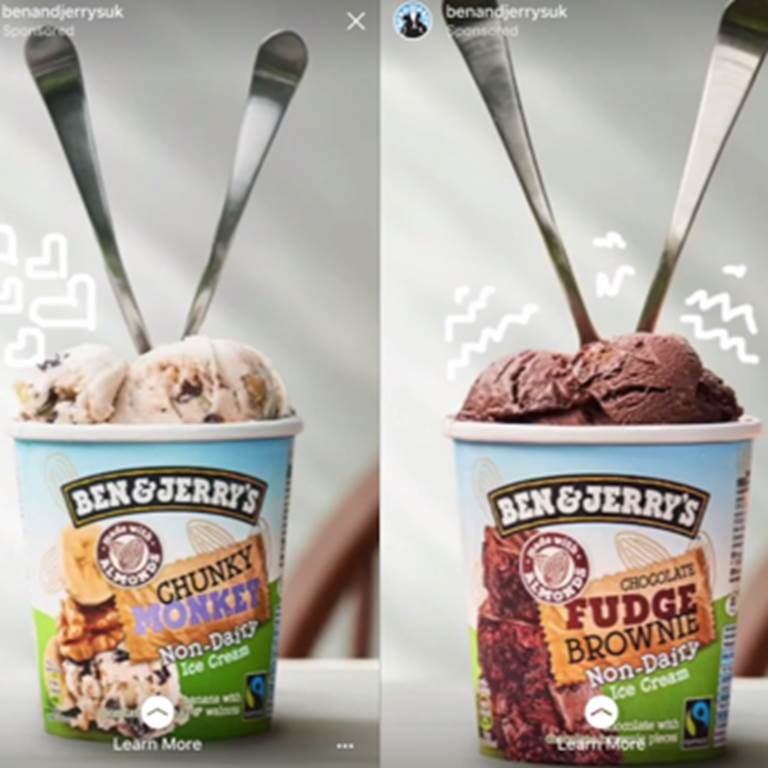 Even the global ice-cream company Ben and Jerry's has entered the Veganuary conversation. They have created three new 'non-dairy' ice-cream flavours 'Chocolate-Fudge Brownie', 'Chunky Monkey', and 'Peanut Butter and Cookies' all made from almonds. Although these flavours have been on UK shelves since the end of September 2017, Ben and Jerry's are promoting them this January on social as 'new!' products, with sponsored ads being pushed on Snapchat and further posts on their Instagram page.
All of these brands are cleverly utilising the time of year and the emerging vegan culture to drive footfall into their stores and boost profits. It will be interesting to see whether the Veganuary trend continues post the January resolution period and remains popular throughout 2018 or will people give in to their milk chocolate cravings?
Stay curious!