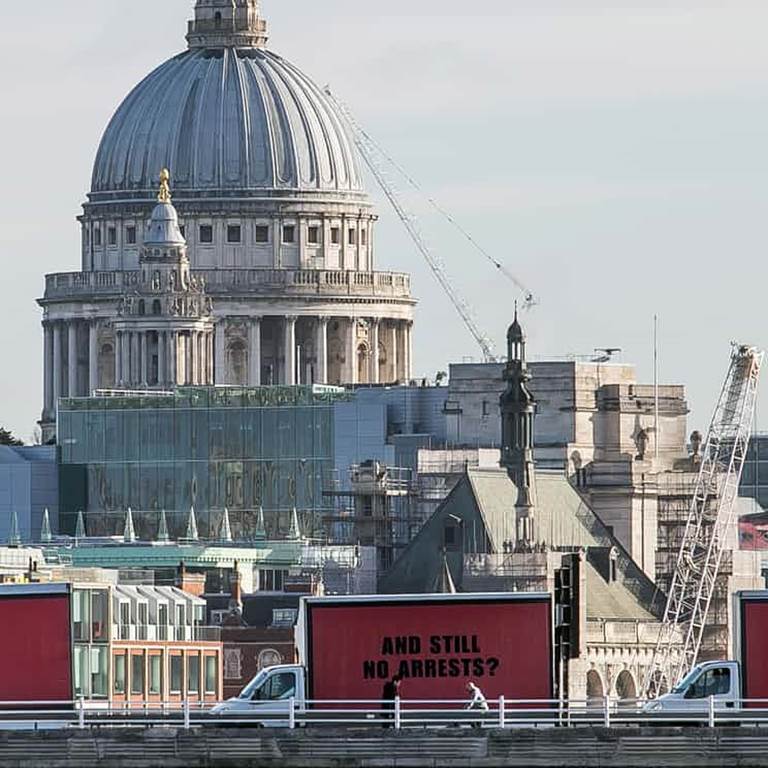 Last month Martin McDonagh's Three Billboards Outside Ebbing, Missouri hit cinemas worldwide. The film features advertising at its heart and highlights the power of three billboards to champion the voices of the silenced and inspire real-world action. It was the poet and playwright Oscar Wilde who famously observed that 'Life imitates Art far more than Art imitates Life' and this wry insight has certainly been borne out in recent weeks. Campaigners lobbying for political action in the wake of the Grenfell Tower fire in the UK, and the Florida school shooting in the US, have now both leveraged the widely-recognised symbol of three red billboards to shine a light on their respective causes.
But not all advertising can so easily inspire real-world action – in our 'post-truth' era, the general scepticism and hunger for authenticity in consumers puts advertising in a precarious position. YouTube saw fit to introduce new regulations in 2016 which mandated that all content-makers disclose when a video was a paid product placement or endorsement. People were fed up with being sold something branded as reality, but which was really just a platform for brand promotion. 
So how have brands and agencies been dealing with this gulf between reality and fiction when it comes to advertising? How have they learnt to draw people into their brand-world and consequently inspire action in the real world?
One way that we've seen VCCP tackle this problem in the past is using satire.
Cast your mind back to our 2015 campaign for Amnesty International, created in protest of the  London Arms Fair. Instead of taking the 'authenticity' route and creating a hard-hitting ad about the reality of weapons and their harmful consequences, the campaign opted for a more tongue-in-cheek, satirical approach to drive its message home. Through humour, the campaign exposes the true nature of the situation and invites the viewer to draw their own conclusions as to the absurdity of an international arms fair, tacitly supported by a UK government that simultaneously condemns human rights abuses in other countries. 
However, it seems that no amount of advertising can build a brand story or world that is immune to real-life consequences. Take Oxfam for example, a charity who finished 2017 on a high following the release of a brilliantly conceived campaign – The heist no one is talking about. The film was an eye-opening, cinematic venture which created a fictional narrative centred around a chilling metaphor.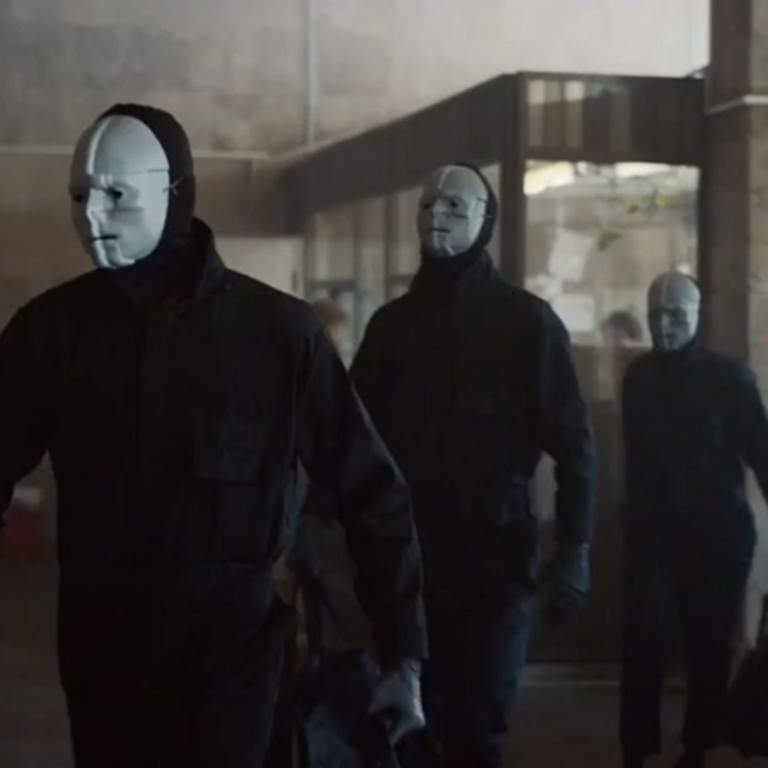 Masked robbers storming a hospital and robbing people of their life-support systems represented companies who were dodging taxes in impoverished countries. The spot highlights the connection that this form of tax avoidance is stripping these countries of funds for vital services and consequently harming vulnerable, sick people. The powerful ad drew people into a terrifying narrative before ripping away the pretend and revealing that our real world is not as far removed as we think from the fictional world we see on-screen.
But this high evaporated earlier this month when Oxfam was hit by serious allegations of staff misconduct in the aftermath of the 2010 Haiti earthquake. The backlash has reverberated around the world. Thousands of people have cancelled regular donations to the charity and the full extent of damage to public opinion of Oxfam remains unknown. While advertising can build up a powerful brand story, the real-life actions of a few can ultimately topple that narrative in an instant. Reality will always be unpredictable and fluctuating – and as an advertising agency we need to remain agile and reactive to keep up.